Touring US: The Most Unique National Parks You Probably Haven't Heard Of
The Most Unique National Parks You Probably Haven't Heard Of
Introduction
If you and your family have been longing to get out of the city and the daily drag of everyday life, chances are that you've been browsing the internet for some of the greatest national parks. The jaw-dropping pictures of huge mountains, misty waterfalls, exotic wildlife, and amazing panoramic vistas have probably convinced you that a trip to the Great Outdoors is long overdue.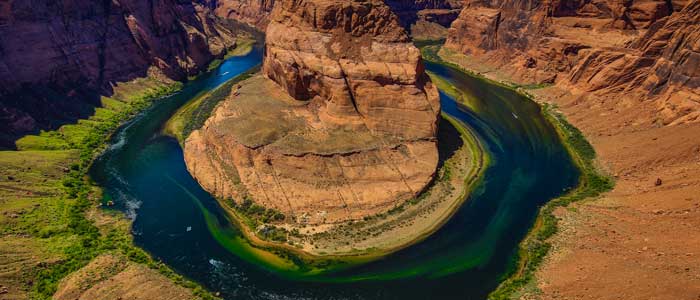 The top national parks to visit on everyone's radar are also the most well-known. The Grand Canyon, Rocky Mountain National Park, Yellowstone and Yosemite are indeed some of the most beautiful places in the world and a vacation to these places will almost certainly exceed expectations. However, you will most likely end up fighting the crowds at these huge national parks, especially if you choose to visit during the peak summer months.
The National Park Service is made up of 58 national parks. Along with the hundreds of other wilderness areas, national forests, and the thousands of smaller state parks that dot the landscape of our country, you definitely have options when it comes to deciding where to take the family for a quality vacation. If you have already visited some of the best-known national parks or simply want to go off the beaten path, below you will find information on six of the most unique national parks that you most likely haven't even heard of.
Joshua Tree National Park
The desert landscape of Joshua Tree National Park will make you feel like you've been transported to another planet, and if you like staring off into the night sky to try and find other planets, there is also no better place for amateur stargazers and professional astronomers alike.
Only a couple hour drive from Los Angeles, Joshua Tree National Park gets its name from the unique, Dr. Seuss-looking tree that graces a large part of the park. The hiking throughout the park takes you to beautiful oasis and monster boulders where you can try to scamper up some pretty tough rock climbing routes. To better plan your trip to Joshua Tree National Park, consider checking out the complete guide offered by www.liveoncelivewild.com.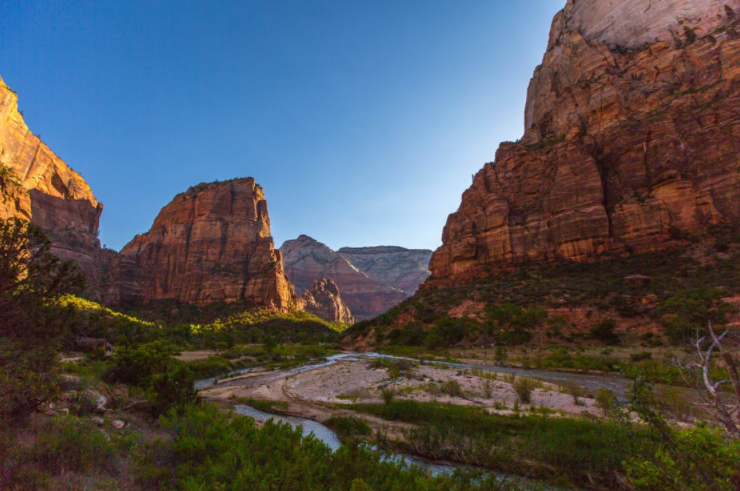 Zion National Park
When most people think about heading to the American Southwest, the Grand Canyon is first on their list. While there are few sights as impressive as staring into the largest canyon in the world, the entire desert southwest is filled with mind-boggling land formations, beautifully painted red rocks, and other unique ecosystems that have been carved out by the tough and persistent natural elements.
Zion National Park is only a relatively short drive from the Grand Canyon and offers some of the best desert hiking anywhere around. A few small rivers meander through the park as well offering a needed respite from the desert heat after a long day hiking.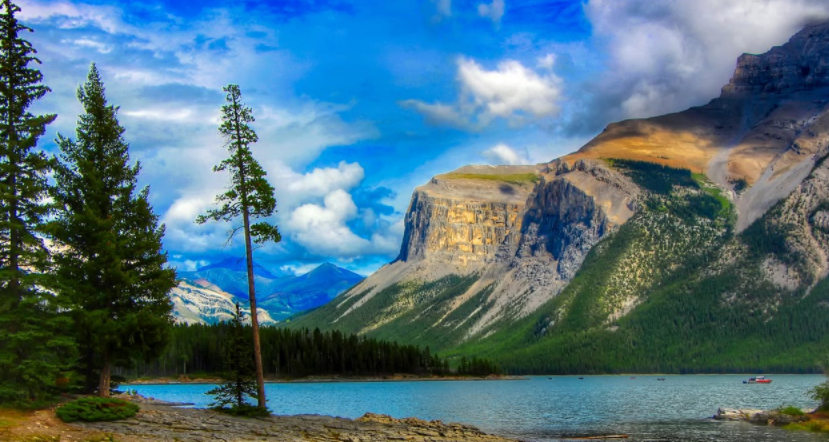 Glacier National Park
Located in the top corner of Montana along the Canadian border, Glacier National Park is certainly not very easy to get to, and that's why many people choose to forego Glacier in lieu of other, easier to reach parks. However, if you are up for the drive (which is beautiful and well worth it in its own right), Glacier has some of the most jaw-dropping, virgin beauty anywhere.
Hundreds of pristine mountain lakes dot this huge expanse of wilderness where mountain goats and grizzly bears are seemingly more common than other tourists. If you are looking for an epic backpacking adventure, the hundreds of miles of paths that crisscross the park will allow you to design a truly unforgettable adventure.
Acadia National Park
For people who live on the east coast and who don't want to travel to the other side of the country for a dose of the wild, you're in luck. Acadia National Park, located on the coast of Maine, is a truly magical place that offers a unique blend of mountains and oceans. The national park has some great hiking up to bald mountain tops which offer spectacular views of sunrises over the ocean.
If you make it to Acadia, you should also not miss hiking "The Beehive" a seemingly vertical hike up and down one of Acadia's many mountains that can only be done with the help of chains and ladders. And of course, sitting down to a meal of freshly caught lobster isn't a bad way to end your day either.
Biscayne National Park
Not everyone is a fan of climbing up huge mountains or hiking through thick forests where a bears or mountain lions might be waiting at every turn. For people who prefer the beach to the mountains, you don't have to simply settle for lying on the sand of a crowded beach as your only vacation alternative.
Biscayne National Park in the northern part of the Florida Keys is one of the few parks in the world where you can find four distinct ecosystems converging into one place. At Biscayne National Park, you can hike, kayak, or snorkel your way through mangrove forests, coral reefs, the Bay itself, and the Keys, all of which are distinct marine ecosystems. If you're lucky, you might also come across a West Indian Manatee, a threatened species that is a treat to find in the wild.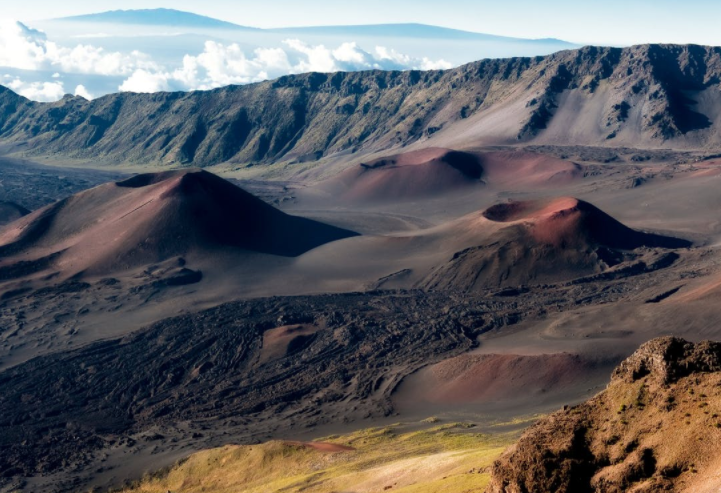 Haleakala National Park
The Haleakala National Park is nestled within the largest volcanic crater on the island of Maui, Hawaii. What could be more intense than exploring the rich tropical forest around a volcanic crater? This national park is sacred to the native Hawaiians who still visit the sacred crater, which is considered to be the wilderness of the gods.
If you make the trek to visit Haleakala, you'll be able to enjoy a landscape with hundreds of threatened animal species, beautiful waterfalls, world-class tropical beaches, and some of the best skies for stargazing that you can find.

For information on this Website

Copyright © Highland Lakes Web Pages, LLC